1st Annual Circular Economy Conference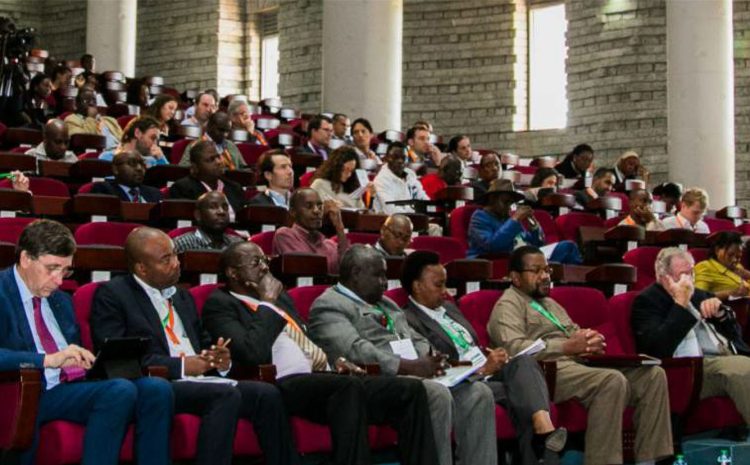 The first Private Sector Conference on Sustainable and Inclusive Business, held on the 27th of April 2016 at the Catholic University of Eastern Africa brought together members of the private sector, public sector, civil society and academia, working on various issues to speed up the process of creating sustainable and inclusive businesses in Kenya.
Sustainable Inclusive Business Kenya is a knowledge center formed due to a fruitful partnership between the Kenya Private Sector Alliance and MVO Nederland, with the support of the Embassy of the Netherlands. The knowledge center, comprising of a vibrant team led by Karin Boomsma the Project Coordinator, deals with providing useful knowledge, tools and networks for the benefits of businesses to learn and share information regarding how they can be sustainable and inclusive, with the help of practical examples that are relevant to the various sectors in the economy. Visit our website at www.sibkenya.com
Sustainable Inclusive Business improves financial performance both in the short and long term. SIB's impact on improving profit can be direct and indirect. At times, SIB is directly instrumental in reducing costs and increasing revenues, as is the case with energy saving and the saving of resources and materials. However, other advantages that SIB offers are only indirectly manifested. For instance, companies that are actively involved in SIB have much lower rates of employees' absenteeism due to illness. In these cases, the companies experience an indirect benefit from their SIB efforts. Any business entity that works towards going green and minding the welfare of its stakeholders greatly reduces the costs incurred in running the business. Therefore, once a business has a positive impact on people and planet, it becomes Future-Proof, having identified the various challenges as good opportunities to thrive. The question that immediately rings in one's mind is 'How do I start? How do I begin making my business sustainable?' SIB Kenya provides you with tips and tricks on how to start making your business sustainable. In the web portal, we provide you with 56 proven tricks and tips to use in your business. Visit our website to learn more on this.
The aim of the conference was to provide a Meet, Learn and Share opportunity for all players in the Kenyan economy, both private and public, members of the civil society and the academia to look at ways of how to turn the various challenges facing businesses into opportunities. It is in this conference that businesses had a great opportunity to create useful networks with other business players, thus create a strong 'coalition of the willing' to benefit from each other and make their businesses 'future-proof'. The conference had various workshops relevant to each sector, and created engaging platforms for conversations on various pertinent issues.