KENYA'S POTENTIAL FOR SUSTAINABLE TEXTILES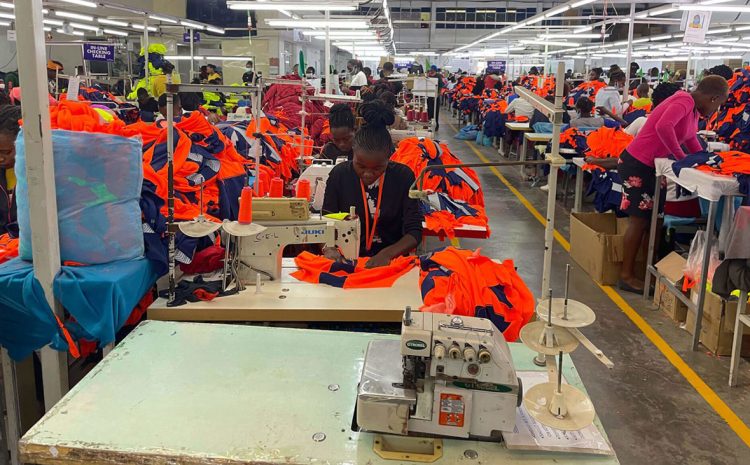 How green growth leader Kenya can respond to the changing EU textiles market.
Since the majority of textiles in the EU are imported, businesses in producing countries will need to comply with the evolving requirements of the EU market. Kenya, a leader in green growth in Africa with a burgeoning textiles sector is searching for how best to respond to the changing EU market and position itself as a frontrunner in the field of circular textiles.
A wasteful industry
The textile sector is one of the most polluting and wasteful industries globally, with significant environmental impacts associated with different stages of the value chain. Starting with fiber production, fossil fuels (petrochemicals) are used to produce synthetic fibers, while natural fibers use a lot of chemicals, land, and water. Manufacturing textiles also consumes fossil fuels for heat and electricity generation, while the use of hazardous chemicals in production processes contributes to environmental degradation.
The damage continues even while we use textile products. Washing textiles, for instance, releases microplastics, a key contributor to water pollution. Finally, when we discard textile products, low recycling rates lead to huge amounts of textile waste ending up in landfills.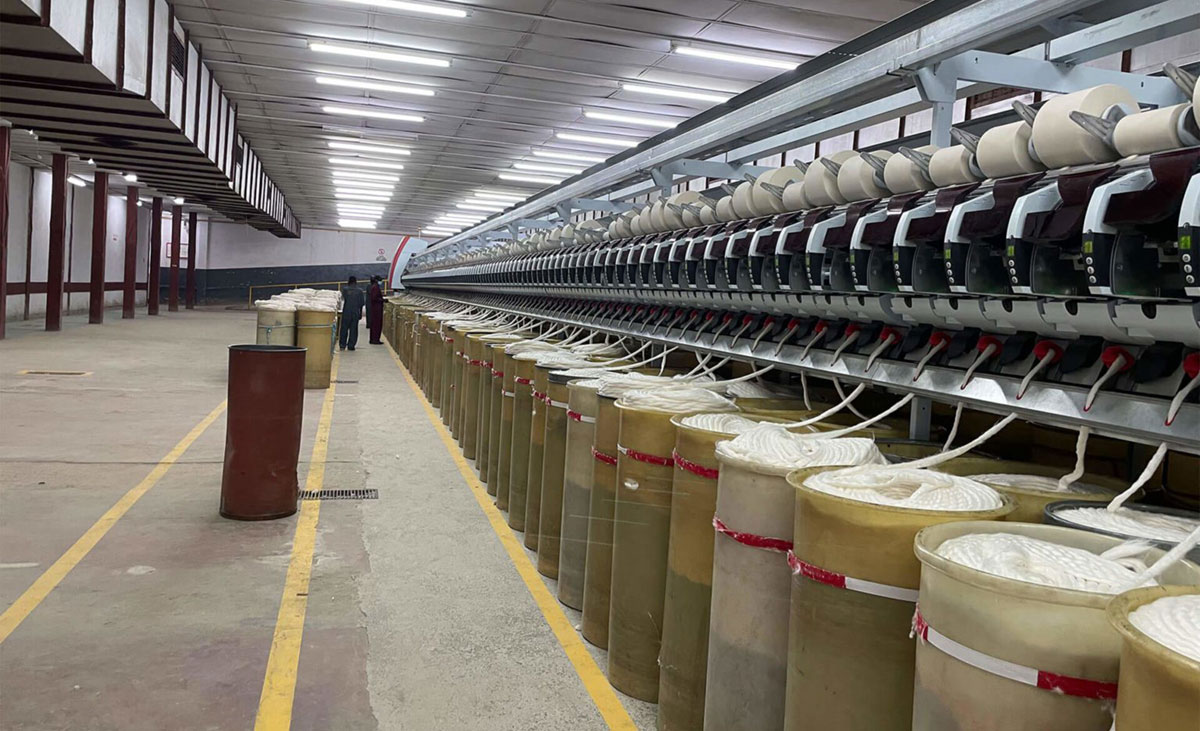 The changing EU textiles market
With the new EU Sustainable and Circular Textiles Strategy, Europe has an ambitious plan to make the textile ecosystem more sustainable. The introduction of eco-design requirements will ensure that all products placed on the EU market – including imports – are more durable, reusable, and reparable, and include a certain degree of recycled content. At the same time, a Digital Product Passport – with information about the production and composition of a product, almost like a list of ingredients – will help consumers make greener choices.
Kenya has taken several steps toward building a greener economy. The country is a leader in Africa's renewable energy generation, with 89.6% of its total electricity generation coming from renewable sources.
New EU rules on waste shipment aim to ensure that exported textile waste does not contribute to harmful dumping in third countries. Export of textile waste will only be allowed to those non-OECD countries that can manage it sustainably. The textile industry is also infamous for worker rights abuses, especially in producing countries. The proposal for a Corporate Sustainability Due Diligence Directive introduces a due diligence obligation for big EU companies to prevent adverse impacts on human rights and the environment across their global value chains.
These and other circular economy policy measures will impact all those involved in global textiles value chains servicing consumers in the EU, which can both be a challenge and an opportunity for them to speed up their efforts towards more circular textiles.
Kenya leading green growth
While the majority of textiles sold in the EU come from Asia, there is growing interest in sourcing from African countries. In Kenya, a thriving textiles industry is emerging, and exports to the EU are a small but growing share of Kenyan textile exports.
Kenya has taken several steps toward building a greener economy. The country is a leader in Africa's renewable energy generation, with 89.6% of its total electricity generation coming from renewable sources. Both businesses and the government are increasingly looking at circular economy principles and practices. The government has developed a green economy strategy and implementation plan to consolidate and scale its green growth initiatives.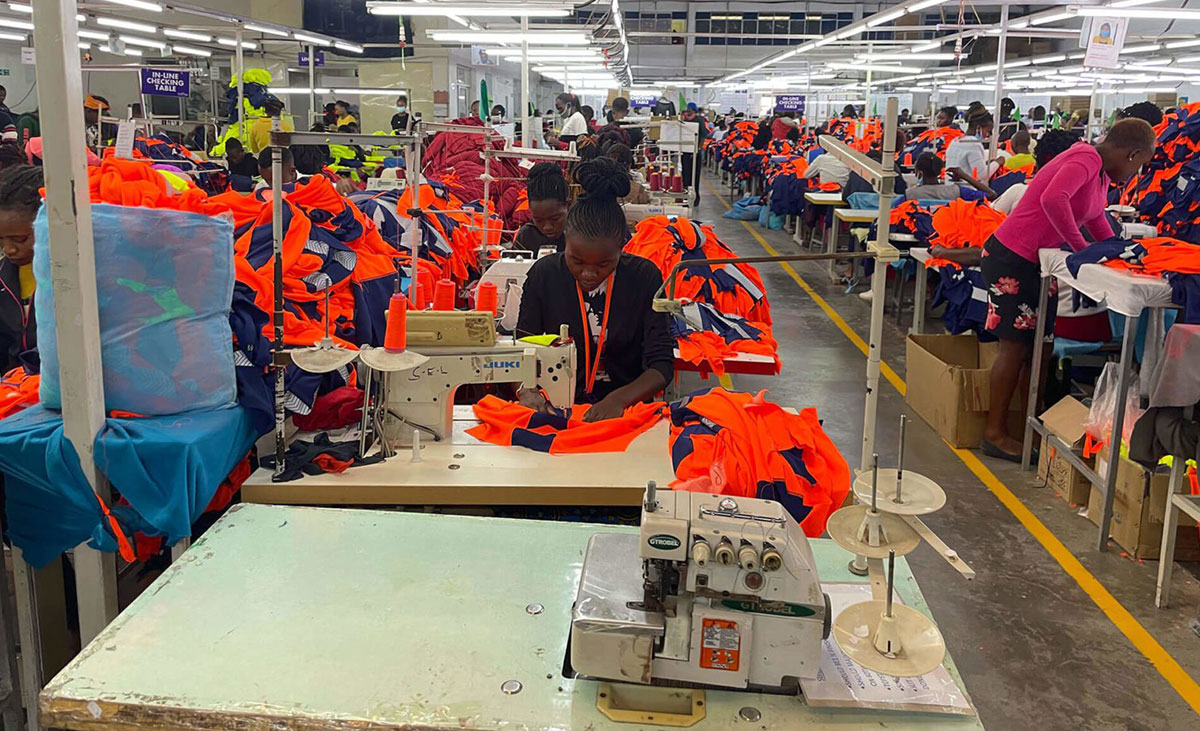 What motivates Kenyan businesses to manufacture textiles sustainably
Kenya's transition towards circular textiles will be driven by a number of factors in different stages of the value chain. Looking at manufacturing processes, the high cost of electricity is an important reason for textile producers to consider energy-saving and renewable energy solutions. While much of Kenya's energy mix is green, there is potential to promote the use of off-grid renewable power, particularly solar energy.
To save on costs and promote the green agenda, a number of companies are already moving in this direction. This includes textile mills, such as Thika Cloth Mills, and garment producers, such as Shona EPZ. As Kenya's textile sector grows, there is also an opportunity to invest in more efficient, energy-saving technologies – especially in textile mills, which are technologically intensive.
At the same time, businesses are discouraged by the high level of investments required to develop appropriate 'circular' skills and systems. For instance, while companies are interested in more efficient water management systems, they are not always convinced of the potential returns of these investments. The Kenyan government is supporting businesses in this regard. The compliance assistance program, for instance, helps companies identify environmental risks in their operations and build their capacity to respond to the risks, focusing on low-hanging fruits: low-cost, high returns.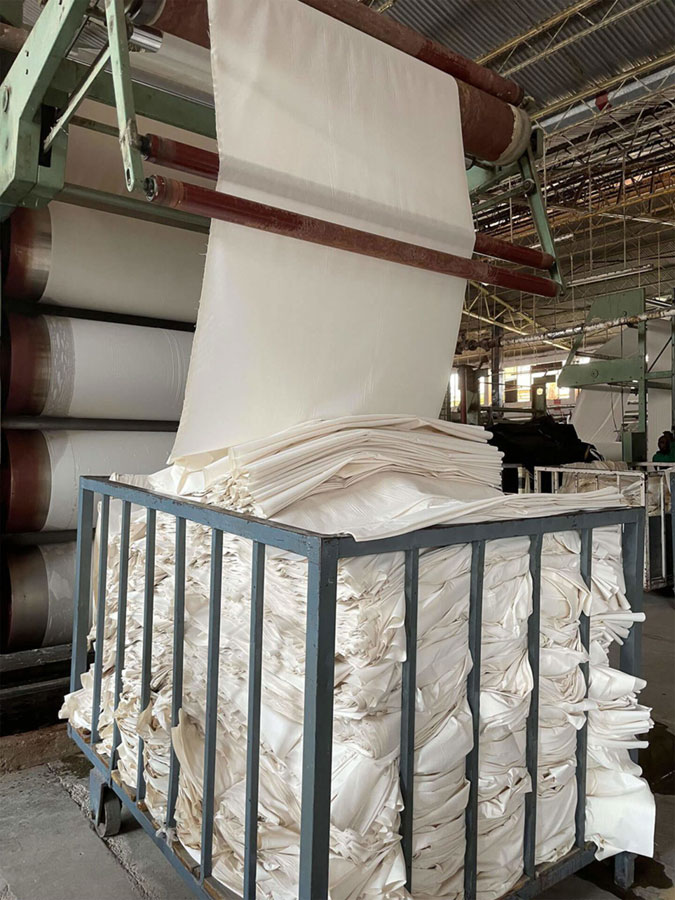 Investing in circular product design and recycling
Beyond manufacturing processes, the changing global market presents an opportunity for Kenya to invest in circular product design. This means producing more recycled textiles, for instance. At present, the majority of fibers, as well as fabrics used in textile manufacturing, are imported from outside Kenya, so there is little scope for producing recycled fabrics. Moving forward, Kenya would need to invest in the early stages of the textile value chain to create opportunities for local high-value circular economic activities, which make the industry more competitive globally.
Kenya would also need to support investments in the textile collection, sorting, and recycling infrastructure. Fibre-to-fibre recycling, for instance, is rarely happening across the world, with only one such model involving Kenya, focusing on virgin white cotton from post-production waste. Thus, there is scope to support investments in fiber recycling and, more broadly, create favorable conditions for the recycling sector. The latter includes better textile waste collection infrastructure and more streamlined communication and coordination between brands, manufacturers, waste collectors, and recyclers. Textiles with recycled materials can only be produced if recycling technologies are available and collected textiles waste is of good quality and abundant.
Now is the right time
The EU Strategy for Sustainable and Circular Textiles is creating a market for circular textiles. This is an opportunity for a country like Kenya to develop and green its textile manufacturing processes by leveraging its existing strides towards renewable energy transition. 'Made in Kenya' textiles may be on the rise if the opportunity is seized, showcasing to other African countries and beyond to go circular.