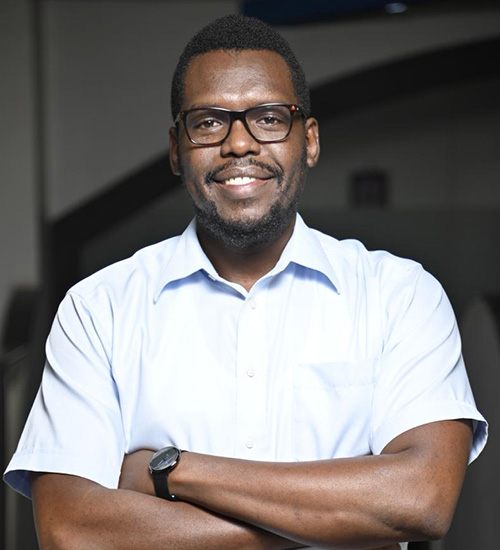 Ebenezer A. Amadi
Program Manager, Kenya Private Sector Alliance (KEPSA)
Amadi is passionate about fostering collaborations that are focused on sustainability. A Program Manager at the Kenya Private Sector Alliance, leading the sustainability pillar, and part of the secretariat of the Kenya Plastics Pact, with an interest to support countries adopting circularity.
On policy, he participates in KEPSA's Public-Private Dialogue Platform and was selected as a member of the National Water Sector Investment and Financing Plan Taskforce under the Ministry of Water, Sanitation, and Irrigation and a member of the Technical Working Group on Wastewater Circularity.
He holds a Bachelor of Business Administration and a Master of Business Administration.
1.00 - 2.00 PM WORKSHOP 1 & 2
WORKSHOP 2: WATER IS A SENSITIVE TOPIC
Water scarcity and 'day zero' have been common phrases used over the past few years, for example, in South Africa and many other parts of Africa. In Kenya and Ethiopia, droughts are a yearly phenomenon, and yet we are not conscious and smart enough with water usage when available, with a lot of people lacking access to potable water in East and Southern Africa.
This session will shine a light on what sustainable water consumption means, and available technologies to optimize sustainable systems by applying the Circular Economy principles.
SCHEDULE SPEAKERS:
Willis Ombai, Eng. Fanuel Nyaboro, Ebenezer A. Amadi, Alex Mucheru