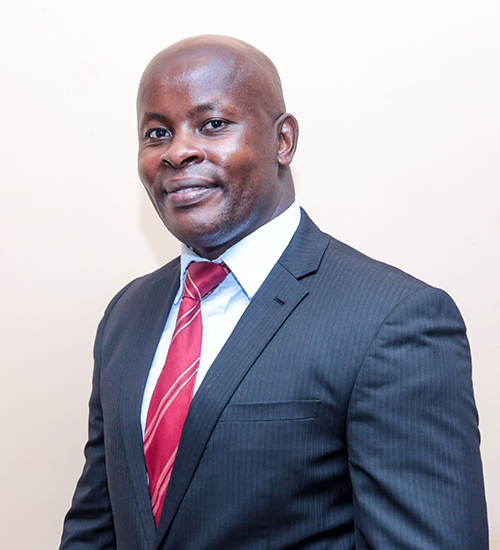 Dr Ehud Gachugu
Project Director, Ajira Digital Program (KEPSA)
Dr Ehud Gachugu is an expert on Youth Employment and Skills Development with over 20 years of professional and technical experience in youth employment programs in Kenya and abroad. He is currently, the Project Director of the Ajira Digital Program at Kenya Private Sector Alliance, a Ministry of ICT, Innovation and Youth Affairs project that is funded by Mastercard Foundation.
Dr Ehud also provided technical oversight of KEPSA's youth employment work that spans areas like digital economy, TVET Development, Entrepreneurship, labour intermediation services, and embedded research and extension.
Prior to this Ehud worked for a USAID Kenya Youth Employment and Skills Project implemented by Research Triangle Institute, and the World Bank Kenya Youth Empowerment project implemented by KEPSA. He also worked as an Executive Director of Eastleigh Community Centre which is an NGO that supports livelihood development and job creation for youth in Nairobi. He holds a PhD in Business Administration from the University of Nairobi.
2.15 - 3:15 PM WORKSHOP 3 & 4
WORKSHOP 3: ACCESS TO DIGITAL IS KEY FOR AFRICA'S DEVELOPMENT
With a young population, great entrepreneurial spirit and adaptability, the digital revolution is one of the biggest opportunities to make Africa thrive. However, in the current take-make-waste culture, producers are building their business models around the number of products as opposed to the quality. New designs and marketing are part of the cause of consumers' addiction to 'new' products. In addition, the repair is often expensive or complex due to poorly designed products. How can this be best managed? And what happens at the end-of-life span?
This session will shine a light on the nexus between digital and green, looking at the innovations and initiatives that have been introduced to reduce e-waste from entering landfills and promote a circular economy within the industries value chain, (with a focus on refurbishing, reuse, and re-manufacturing).
SCHEDULE SPEAKERS:
Valentine Cheruiyot, Simone Andersson, Dr. Ehud Gachugu, Mr. Olivier Vanden Ende