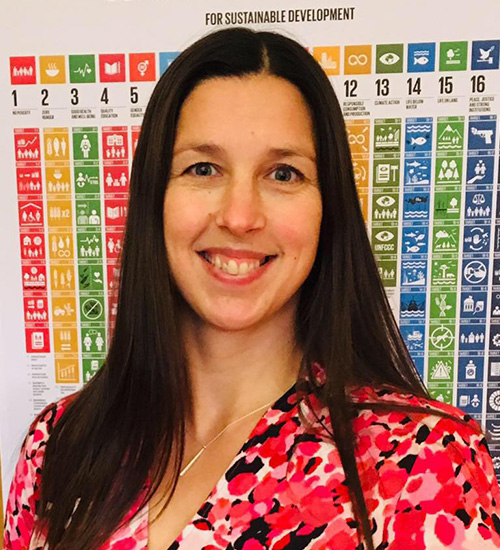 Simone Andersson
Chief Commercial Officer, WEEE Centre
Simone Andersson is the Chief Commercial Officer at WEEE Centre, a Kenyan social enterprise, expanding safe e-waste management and circular solutions across East Africa, since 2012.
WEEE Centre is a social enterprise with a mission to provide a green and safe environment through a circular vision for e-waste management – design and policy dialogues, collection, reuse and material recovery of electrical and electronic waste. In 2012, it sprung out of the NGO Computers for Schools Kenya, after some years of creating a take-back scheme from beneficiary Learning Institutions.
The company is ISO-certified for 9001 (quality) and 14001 (environment) and runs environment-friendly operations with a focus on people, the planet and prosperity through the involvement of youth to improve their social and economic circumstances. The aim is to expand the collection infrastructure to cover all Kenyan Counties and to increase local recycling by bringing more advanced technologies and also open entities in other African countries, starting with neighbouring Uganda and Tanzania.
To tackle issues regarding the lack of start-up and innovation support, as well as insufficient research and development infrastructure related to the Circular Economy in Kenya, WEEE Centre founded the Circular Innovation Hub (CIH) in September 2021. It highlights and supports solutions to Circular Economy problems through innovation, training, awareness creation and research & development. The CIH seeks to be the one-stop-shop where businesses, academia, entrepreneurs, authorities and investors can tackle common problems and find joint opportunities in the emerging Green/Clean Tech Industry.
With a BSc in Environment and Health, she has +19 years of experience in communication and sustainability action around waste and water management. Previously, at RISE (Research Institutes of Sweden), she led innovative developmental projects on resource efficiency, circular economy systems, traceability, precious materials and various solid and liquid waste in society.
Her mission is to push the development of society positively forward by creating awareness about the possibilities and prosperity that lie in Green Business and Clean Tech. She takes pride in being an enabler and communicator – creating awareness, finding constructive collaborations and inspiring action for holistic structures.