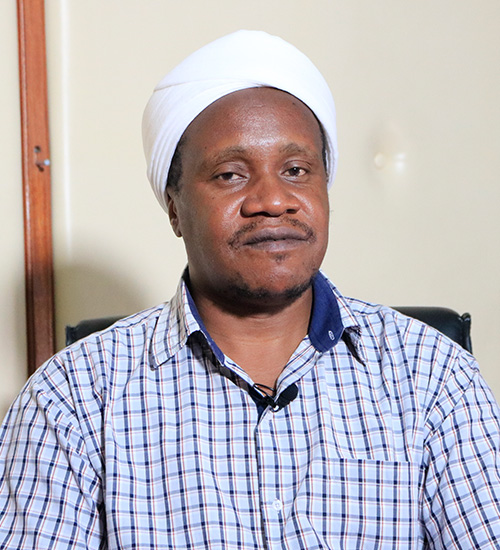 Dr. Ayub Macharia
Director, Environmental Education and Awareness at the Ministry of Environment and Forestry
Academic qualifications
PhD in Environmental Education from Rhodes University, South Africa (2004);
Master of Science (Strategic Leadership) from California Miramar University (2014);
Masters of Environmental Science (Wetland Ecology) Kenyatta University (1998);
Bachelor of Education (Botany and Zoology) from Kenyatta University (1994).
Work Experience
1994-1996 - Secondary school teacher for Biology and Geography,
1997-2003 - Education officer at the National Museums of Kenya;
2004-2006 - University Lecturer at Kenyatta University
2007 – 2017 – Director Environmental Education at National Environment Management Authority (NEMA)
2010-2012 - Acting Director General NEMA.
2017-Present – Director Environmental Education and Awareness, Ministry of Environment and Forestry.
Key achievements
Msc and BSc Programme in Environmental Education for Sustainability at Kenyatta University (2002).
National Education for Sustainable Development Strategy (2008)
Establishment of 9 Regional Centres of Expertise accredited by the United Nations University Japan
National Sustainable Waste Management Policy (2021)
National Sustainable Waste Management Act (2022)
National E-waste Strategy 2021
Draft National Extended Producer Responsibility Regulations 2021.
Nairobi County Waste Management Action Plan 2021
Responsibilities
2018 – present - Chairman of the National PET Plastics Management Committee
2020-2022 - Chairman of Project Implementation Committee for 5 projects funded by DANIDA through Green Growth and Employment programme (GGEP).
Representation in Boards
2019 – Present - Board member at Pest Control Products Board
2013-2016 - Board member of the National Education Board.
2015 – Present – Board member African Holy Ghost Christian Church Huruma Branch
2010-2012 – Board member Kenya Forest Service
2013 – 2017 – Board member National Biosafety Authority
Publications
Author of 7 peer-reviewed journal papers, 3 books and 5 online Apps on environmental issues and Strategic Leadership.
Publishes on blog: www.mazingirasafi.com