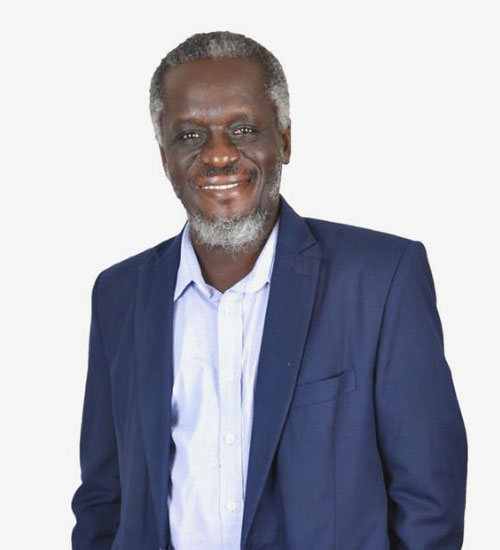 Andrew Amadi
CEO of the Kenya Renewable Energy Association
Andrew Amadi is a chemical engineer by training and has worked in the energy sector for over 24 years. In this period, he has been able to engage with all types of renewable energy as well as having worked in the petroleum sector. Since 2007, he has been on the front line in the response to climate change. His personal and professional commitment is aligned with achieving resilience and prosperity in the face of climate change. The way he has gone about this is by dedicating himself towards finding renewable and energy-efficiency solutions in Africa and beyond.
He has achieved this by working exclusively in the environment, renewable energy and energy efficiency-related sectors since 2007 including carrying out energy audits, being able to set up an Energy Service Company (ESCOs), and taking part in the development and implementation of energy efficiency projects. He was instrumental in setting up the Association of Energy Professionals Eastern Africa and has actively participated in the development of sustainable energy policy for public and private sector organizations.
He was part of the team that developed guidelines and policy recommendations for integrating energy efficiency in all Africa Union and European Union Energy Partnership. He has also worked in the water sector and strongly believes that there is an urgency to develop solutions that will make potable water available, reliable and of good quality, especially as the population grows in Africa and the impact of climate change takes effect that will affect the energy, water and food nexus.
As the CEO of the Kenya Renewable Energy Association, he is committed professionally to developing and promoting the use of renewable energy in order to be able to achieve universal access and a growth projection for Africa that is driven entirely by renewable energy.
03:30 - 04:30 PM WORKSHOP 5 & 6
WORKSHOP 6: RENEWABLE ENERGY AND ALTERNATIVE SERVICE MODELS
Non-renewable energy sources, particularly fossil fuels such as coal, are the dominant energy sources for electricity generation in South Africa. As the world transforms into low carbon and inclusive society, how can the use of renewable energy sources, such as biomass and biofuels, assist Africa in its transition to a low-carbon economy? South Africa has been criticized as the most intensive G20 economy with the highest coal reliance and it is estimated that 85% of the nation's electricity is generated using coal.
On the other hand, "Kenya has a liberalized energy sector and has made significant progress in the recent past in the formulation of renewable energy policies. Kenya's electricity power mix is among the most sustainable in the world, with 80% of electricity coming from renewable sources."
This session will seek solutions; renewable energy, regenerative models and a just transition in Africa. We will share and compare national and private best practices, and address challenges that hinder the achievement of more sustainable alternatives.
SCHEDULE SPEAKERS:
Mr. Mohamed Jibril Omar, Dr. Linda Davis, Juliana Kainga, Andrew Amadi